Create Marriage Frame With Photo
Framewishes provides you with a facility to create a marriage frame with photo of the bridal or groom. In this way, you can send your best wishes in a great way.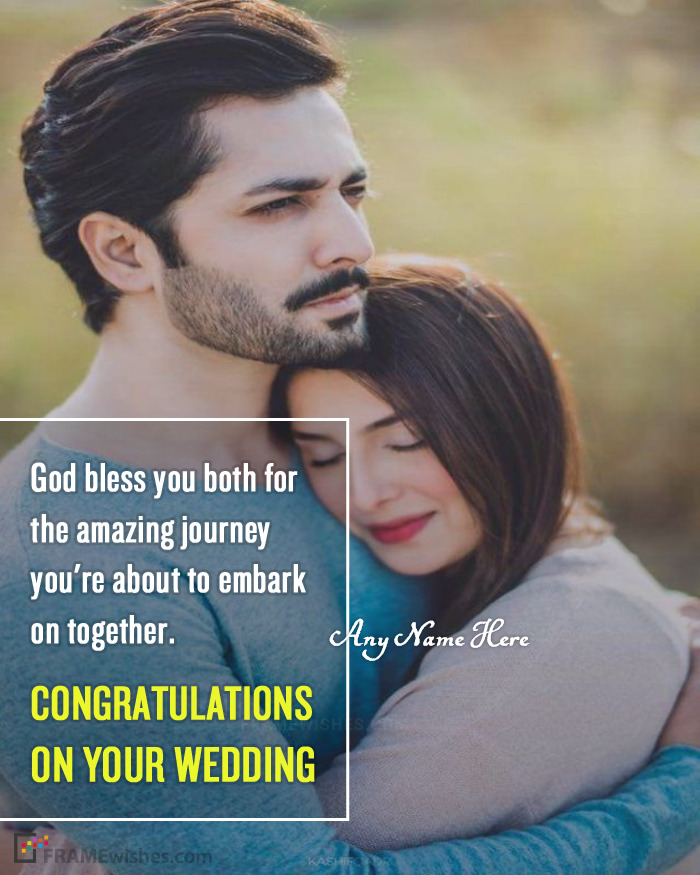 It's your friend or cousin wedding. You are far away and can't attend the function. Don't worry, here you can create marriage frame with a photo of bridal or groom and for a couple too. Send your love and best wishes on their getting married day in a cool way.