Best Women's Day Picture Frame With Wish
Give huge respect to your women's in an awesome way. Make Happy Women's day picture frame with wishes and share. Tell her how much she is important in your life.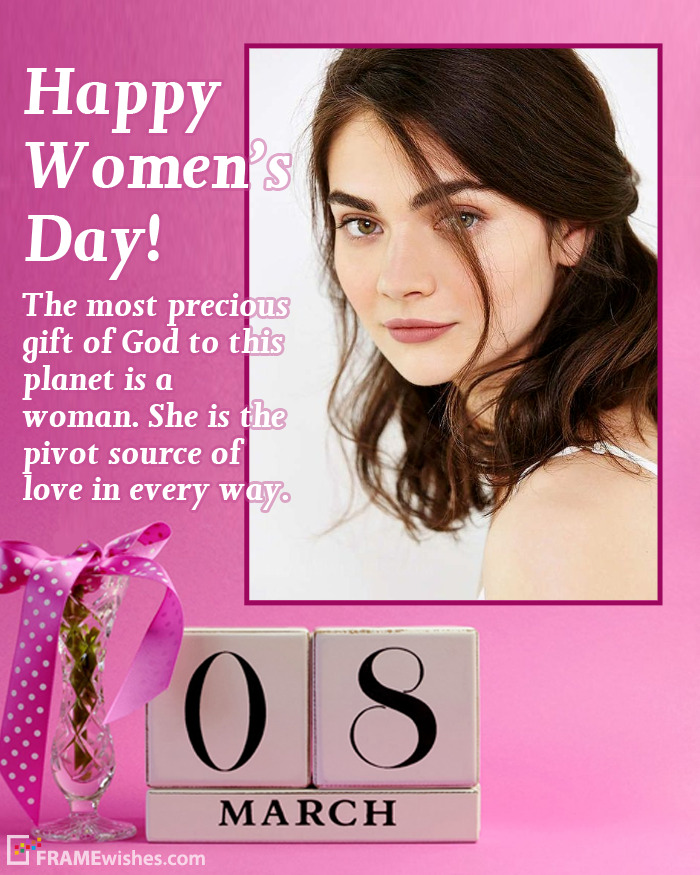 Women's day used to be called international working women day. How women do hard work to fulfill their requirement for their children to make their life comfortable. To celebrate women's day, send your mom, sister, wife or girlfriend and other special women in your life the best women's day picture frame with her photo.