Happy Diwali Frame With Photo
Best ever platform that provides a free happy Diwali frame with photo that you can use for wishing Diwali and update your social profile status.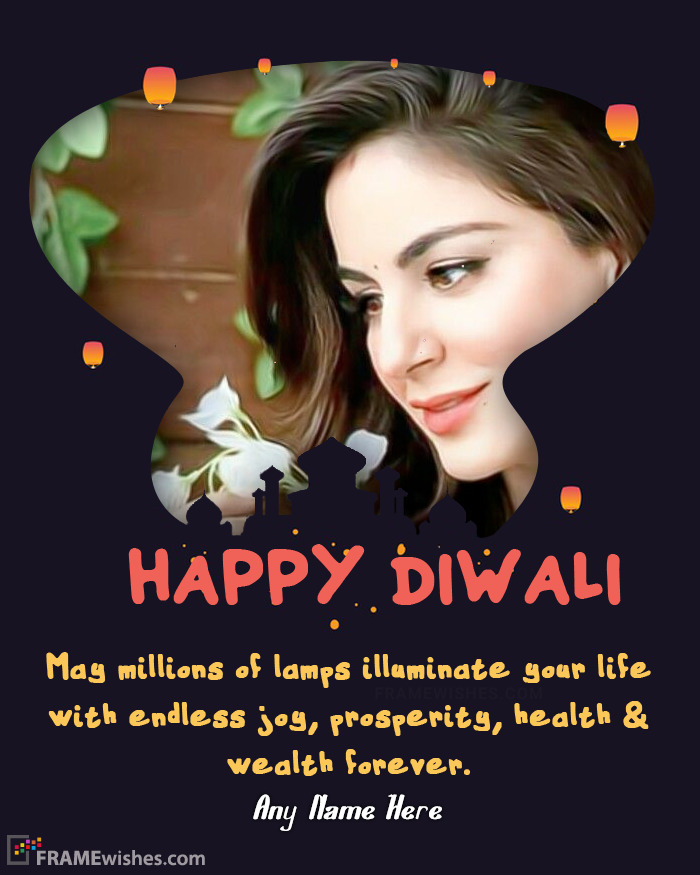 Everybody looking for a new way to wish Happy Diwali to their loved one. It is difficult to find a unique way by using which you can express your love and greet. But don't worry, here you can design a happy Diwali frame with photo of yours. Photo could be your friends or relatives. If you want to wish Diwali then simply place his/her photo into it and greet them a Happy Diwali.