Amazing Happy Rose Day Photo Frame Wish Wish For Couples
Create and amazing happy rose day photo frame for your boyfriend or girlfriend with a romantic wish to express your love in a way your lover will love.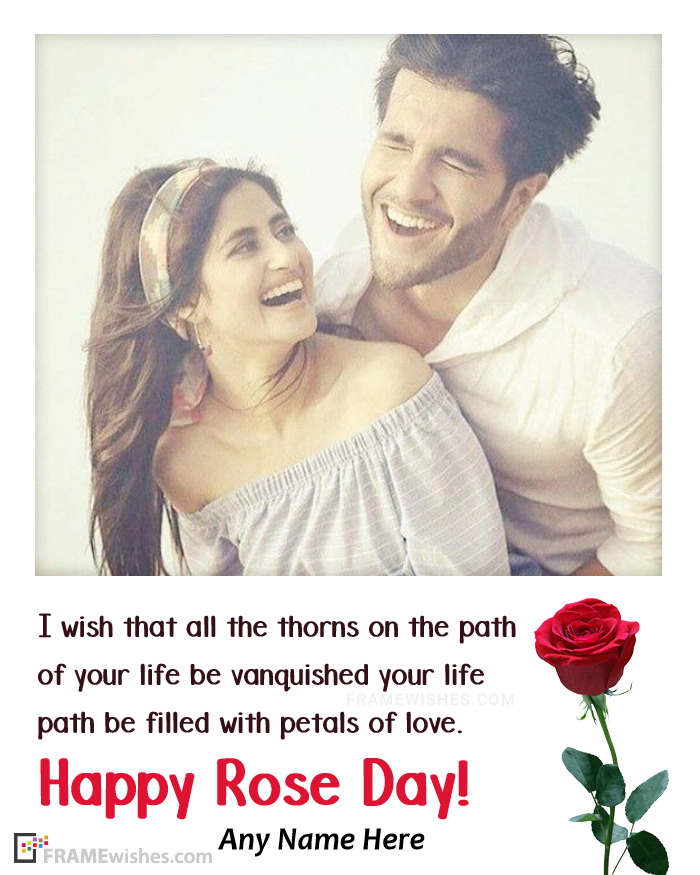 Amazing photo frame specially designed for couples on this rosey day with a loving wish "I wish that all the thorns on the path of your life be vanquished your life path be filled with petals of love. Happy Rose Day!"